Turkish prosecutor wants NBA player jailed over Erdogan comments
Blog
Turkish prosecutor wants NBA player jailed over Erdogan comments
by Fox News
A player for the NBA's New York Knicks has ignited controversy in his home country, Turkey, with tweets criticizing President Recep Tayyip Erdogan.
A Turkish prosecutor indicted Enes Kanter on Wednesday, calling for him to be jailed for up to four years for insulting Erdogan in a series of tweets from May and June 2016, the state-run news agency Anadolu reported, according to Reuters.
A Message from Anthem
3-7 percent of adults deal with depression. How can your business help employees through this tough time.
Kanter responded with a tweet that translates to: "I have said less than that honorless (man) deserves. Add another 4 years for me, master."
Kanter, who has some 526,000 Twitter followers, has previously found himself at odds with the Turkish government. Earlier this year, the government revoked Kanter's passport and issued an arrest warrant for him because of his support for U.S.-based imam Fethullah Gulen.
Gulen, who has been accused of playing a pivotal in the failed Turkish coup of July 2016, has been living in self-imposed exile in Pennsylvania since 1999 and denies any involvement in the attempted coup.
In May, Kanter was detained at a Romanian airport for several hours after authorities learned his passport had been revoked. He was eventually allowed to return to the U.S., where he gave a press conference in which he described Erdogan as the "Hitler of our century."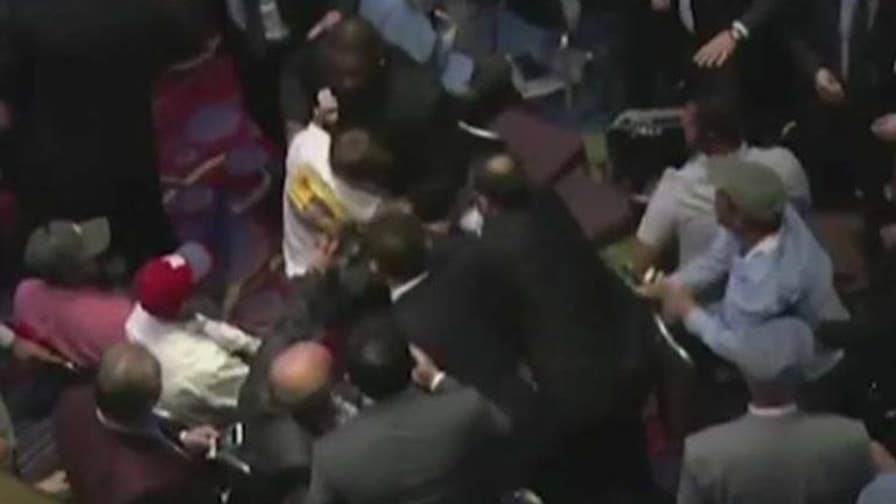 Erdogan has had increasingly strained relationships in recent years with the United States, European Union and NATO. Following the failed coup of July 2016, Erdogan purged tens of thousands of government employees, civil servants and journalists who were suspected to have been involved in the plot.
While traveling to foreign countries he is known to surround himself with bodyguards known as the "Moustacheers," named for sporting mustaches like Erdogan. The Moustacheers generated headlines in May when they violently clashed with anti-Erdogan protesters outside the Turkish Embassy in Washington, D.C.
As for Kanter, the 6-foot-11 center, who played college ball at the University of Kentucky, has been averaging 13.2 points per game this season, according to the NBA website.
Written by News Desk
0 Responses
leave a reply
login to reply to thread